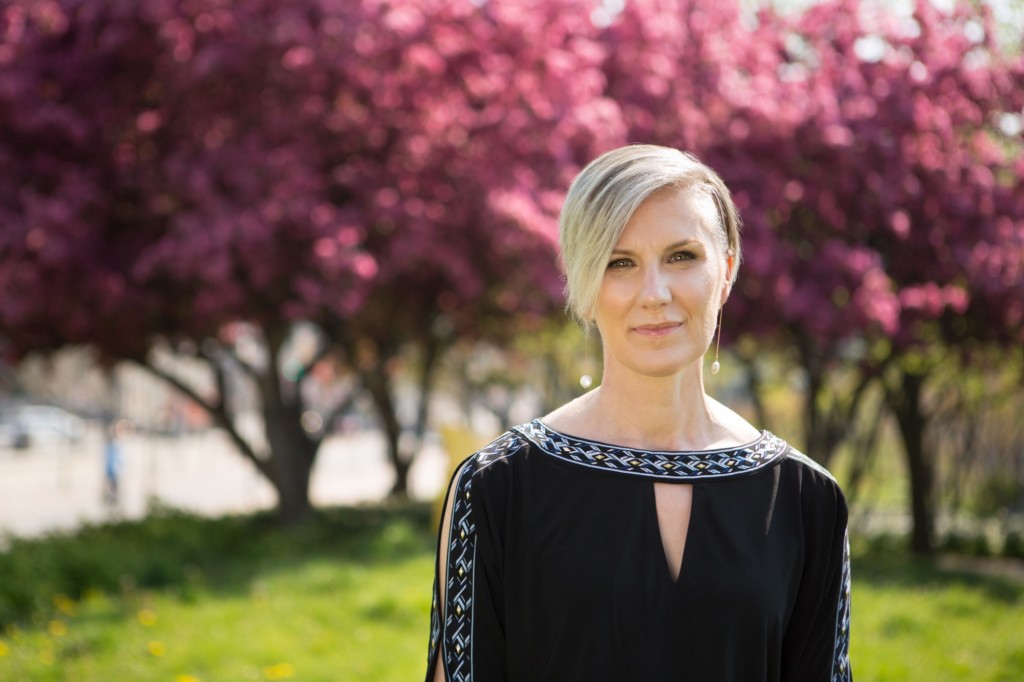 Kristen Bentley, OD, CPCC, PCC, CPDC
Kristen is a gentle Leader and Coach with surprising strength, tenacity and compassionate insight. She creates energizing conversation to push the limits of what people, families and organizations think they know.
After owning and operating a successful Optometry business for 16 years, married for 22 and raising 3 boys, she recognizes, through Coaching and Leadership Training & Development, what it really means and what it really takes (from the inside out) to live a whole life congruent with oneself and to lead and create environments for others to do the same.
She firmly believes that we are all unique, individual human beings and having supportive, compassionate, empowering partners to assist us in gaining clarity on what it is to be congruent with oneself, creates thriving individuals, businesses and homes.
Now an International Facilitator/Trainer and Faculty for the largest, global in-person coach training school, The Coaches Training Institute, and owner of her own boutique Coaching and Leadership company, Kristen is particularly passionate about working with people that decide that it is their responsibility to create the future success of their business, families and their life.
She uses an integrative and humanistic approach in her work to leave a footprint of transformational change that is authentic, relevant, innovative and sustainable. Her work is deeply inspired and influenced by several bodies of work and thought leaders in the industry of Coaching, Leadership, Human Behaviour & Development. 
Kristen's clients value the combination of her soft and yet direct approach in her coaching and training. Her clients come from a range of industries including, but not exclusive to, healthcare. What they have in common is a desire to intentionally leave a footprint and legacy that is important to them in all key areas of their life and to support others to do the same. They also recognize that this is Leadership in its greatest sense.
I have been - where you may be. I am now on my second career and second business (I practiced Optometry and owned my own business for 16 years before starting Coaching Resource).
I am a spouse. I am a parent, a daughter, a sister and a friend. I understand that the life of a parent and a professional is mixed. Life can be and definitely has moments that are full, rich, happy and rewarding. It is also chaotic, busy and rushed. I know that it involves many transitions, adversities, changes, challenges, and it requires that we balance and step up to a whole lot of plates. I understand that it is easy to get over-stretched in some areas and neglect others, to feel challenged, exhausted, sleepless, depleted and even ambivalent where 'going through the motions' gets you through the day. I understand the feeling of perceived and real pressure and expectations to 'fit it all in'. I know what it is like to feel lifeless and empty in a profession where many years and resources have been invested. I have worn the golden handcuffs. I also understand the feeling of loneliness in a marriage and yet fearful that any change would risk it all. I know the feeling of wanting the best for my children and feeling like I am failing them, distracted by all the things that have to get done. I can relate to how frustrating this is particularly when, I am and have been so capable and confident in some aspects of my life and find myself so unsure and doubtful in others. I know what it is like to behave in a way where I hardly recognize myself. I also know what it is like to notice the days, months and years suddenly go by, to dream and feel like it is someone else's dream, to look for something and have no idea what I am looking for and to question whether I am being the wife, mother and professional that I truly want to be and know I am capable of being.
The ironic thing, that I have now realized, is that this is such a common human experience that philosophers have talked about it for over 2000 years, authors have written millions of best selling books about it and songwriters have sung about it in almost every genre and almost every culture.
Despite that, I found myself, in my late 30's, married with 3 young children, in a well-established career, feeling like something was wrong with me, that I had failed in some way; alone and afraid to admit my internal experience.
It took me years to take the leap to reach out for help. I didn't know where to turn. Also, as a professional in healthcare, like many other professions, there is not only a stigma around therapy, counselling and psychiatry but there are potential career implications (particularly possible licensing and insurance ramifications). This impacted my perception of support and, even, talking about where I was with anyone. At the same time, there was also a strong part of me that knew that this was somewhat normal or at least something that many of my friends and colleagues were experiencing. And yet, part of me thought I just had to tough it up and 'get through'. Fortunately, I reached a point where I was no longer going to put up with it and 'this is just the way it is'.
As a result of a referral from a friend, I hired my first Coach (at the time, I did not even know that Coaching existed much less know what it was).
The conversations that I began to have with my coach changed my life. I began to get clear on what was now important to me at this stage in my life and I began to tap in to my inner resources and capabilities to meet the new stages that I was in. Working with her led me on the path of extensive studying and training in the field of Human Behaviour & Development, Coaching & Leadership Development. (Ironically, I used to see myself as a Leader in grade school, high school and early in my profession and somehow that started to filter away as my life became more busy.)
I began to understand so much about myself, and others, and about what it takes to create the conditions where I and others can be our best and thrive. This energized me in a new way. Life was no longer caught up in and run by my busy-ness. Time expanded and my relationships deepened.
So, in early 2011, I found a new career and business. I created Coaching Resource, where I am honoured and privileged to help others who find themselves in their variation of this very real, very human and very common experience. In 2015, I launched Whole-Life Leadership under Coaching Resource.
I don't pretend to know yours or anyone else's answers. That is not for me to know. I only know mine. I partner with people like you, in a multitude of ways, to help uncover your own answers so that you can re-claim you in your next phase of work, marriage and family and lead your life from this place, leaving your unique footprints and legacy, adding richness, connection, peace, time and meaning to your life.
My hope for you is that you take something away from this collection of thoughts, stories and resources that will inspire you to see the Whole-Life Leader in you and to go forth recognizing the importance of a continued investment in you as a way of investing in your work, your marriage and your family. I believe, that when we all take this level of personal responsibility, we will Be the Change we wish to see in the world!
Thank you for visiting my website. Grab a cup of coffee or tea (or a glass of wine) and stay awhile. Let the musings open up a new conversation in you and with others in your life.